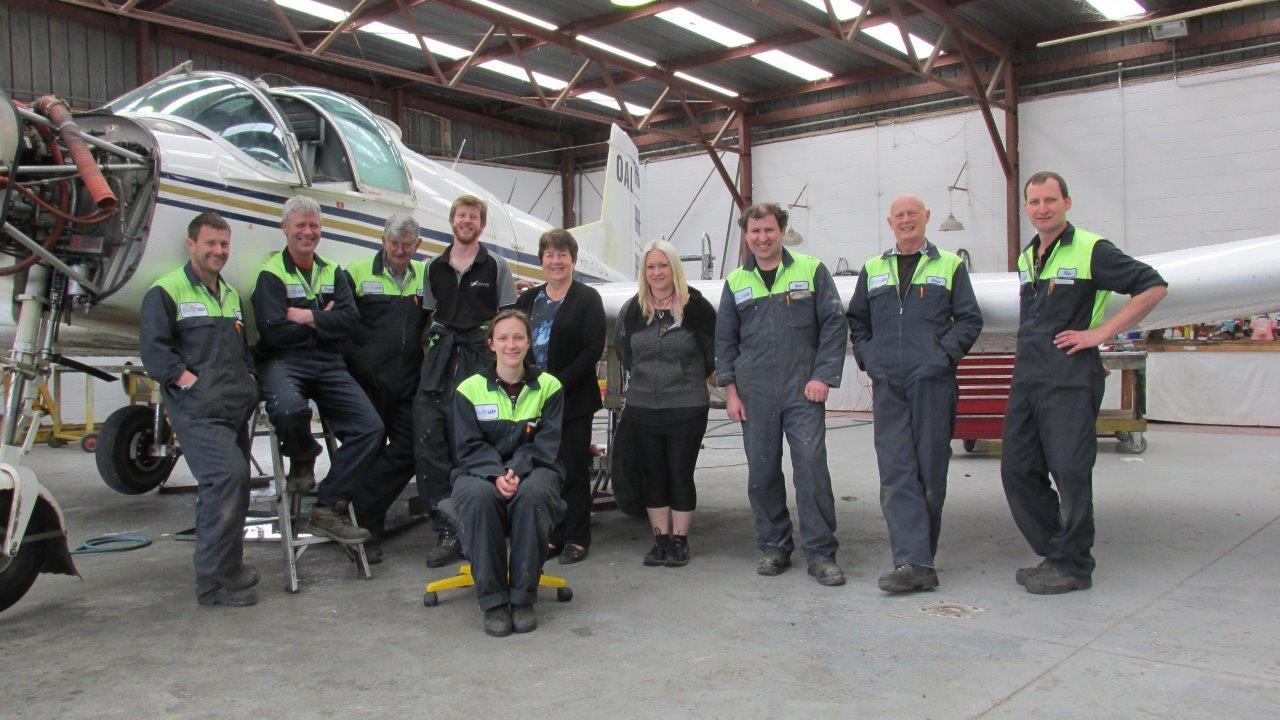 Southair is based at historic Taieri Airfield on the outskirts of Dunedin City. Taieri Airfield was established in 1931 when a group of Dunedin businessmen purchased the land and gifted it to the city to be used for aviation purposes. It remained Dunedin's main airport until 1963 when Dunedin's new airport Momona, large enough to handle jet aircraft was constructed 15 miles further south. Taieri was a training base for the Royal New Zealand Airforce before, during and after World War II (mainly Tiger Moths) and was still being used as a Territorial Airforce base up until 1959 (Mustangs and Mosquitos).
Although there had been a maintenance facility at Taieri almost since it was constructed in 1927, the existing maintenance company moved to Momona when it was opened in 1963. Mike Kelly, one of the licensed engineers, stayed on at Taieri and formed Southair to service general aviation aircraft, specialising in agricultural aircraft and the aircraft used in deer recovery. Mike retired a few years ago however David Patrick, the first apprentice taken on by Southair, remains a valuable member of the team. In 2017, Dave retired from Chief Engineer of Southair after 17 years in the role but continues to work as an engineer out on the hangar floor.
Nothing beats experience and our group of ten engineering staff have 170 years of aircraft maintenance experience between them including four licensed engineers, two qualified NDT staff and our vastly experienced Part 145 approved engine shop staff.
Over the years, our customers have moved from fabric covered Piper cropdusters to turbine powered agricultural and passenger aircraft but Southair still maintains a wide range of aircraft from vintage to modern and is unusual nowadays in offering such a wide range of services from fabric work through to engine overhaul.
Southair also became an approved Robinson Helicopter Company Service Centre many years ago and continues to maintain and overhaul Robinsons and other types.
Vintage aircraft restoration, full repaints, aircraft salvage and repair, general maintenance, engine and components overhaul, pre-purchase inspections, maintenance planning, annual reviews of airworthiness – Southair has the experience and the capability and a tradition of striving for the highest standards and we would welcome the privilege of looking after your aircraft.